How To Celebrate World Baking Day The Sustainable Way
Happy World Baking Day, friends! Baking with kids is a great way to celebrate the occasion and 'muffin' beats the taste of homemade cakes, cookies, brownies or biscuits made by your tiny sous chef. However, if you're looking for ways to reduce waste and make your family baking day a more environmentally friendly one this year, we have a few ideas that might help.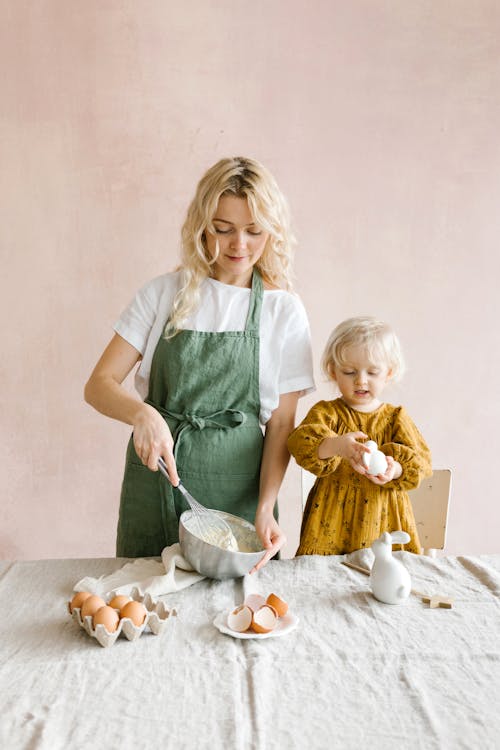 How Do You Make A Sustainable Cake?
1. Shop smart
Look for local organic products packaged in paper or cardboard packaging, avoiding plastic where possible, and opt for larger packets to minimise packaging waste. However, if you don't bake very often and know that the remainder of the ingredients you're using are likely to go to waste, go for smaller packets. You can also use apps like Olio to share surplus food you no longer need with neighbours who do, helping to cut food waste! 
2. Rethink your tools
Single-use piping bags, cupcake cases and greaseproof paper can easily be replaced with reusable alternatives. There's a lot of innovation in baking equipment now, with everything from silicone baking sheets to cotton piping bags readily available.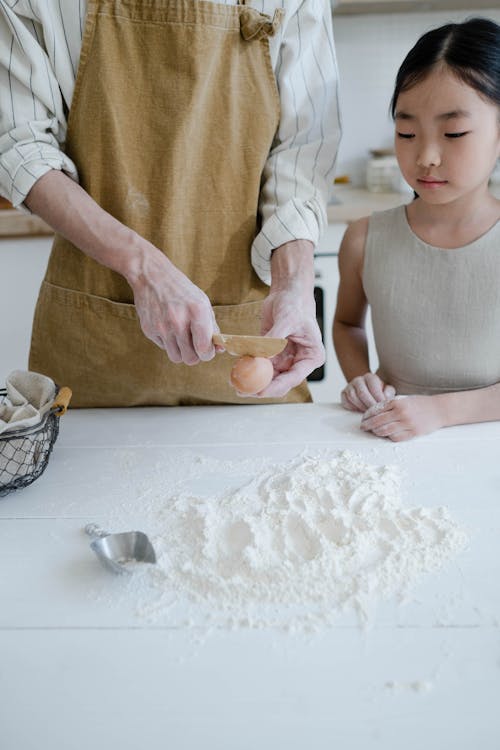 3. Make it plant-based
Cakes that are made with butter and eggs will have a much higher environmental footprint than those made with vegan ingredients, so get creative and try a plant-based bake instead. There are loads of easy vegan cake recipes out there now, where dairy ingredients are swapped out for the likes of oat milk, coconut oil, mashed banana and so on. 
4. Store leftovers wisely
Instead of storing leftover cookies in a big plastic Tupperware box or wrapping a slice of Vicky Sponge in cling film, get yourself a glass container or use beeswax wraps. These are excellent for keeping the moisture in and won't pollute the planet like plastic. 
Pretend Play For Little Chefs
Alternatively, scrap the baking altogether and stick to some super sustainable pretend play! Pretend play for toddlers has tons of benefits. As they play, they'll be developing their vocabulary, communication skills, language, creative thinking, imagination, motor skills, confidence and social and emotional awareness. Here are three of our favourite pretend play toys your baking-mad kids will 'loaf' (and they're all made from 100% recycled plastic!). 
Cupcake Truck
Make your tot's dreams 'crumb' true with this quirky Cupcake Truck. Little sweeties can load up their truck with the sugary goods and deliver them in style onboard the roof! The truck comes with two cupcakes and a removable roof which can be lifted off and used as a tray.
Kids Tea Set
Time for tea! This brew-tea-ful Pink Tea Set comes with 17 pretend play toys enough for four party guests, including a teapot, sugar bowl, milk jug, cups, saucers and spoons. We also have a Blue Tea Set, so your kiddo can choose which colour they prefer. 
Cupcakes & Stand
Treat your tots to this tier-riffic 16-piece

 
Cupcakes Set
! It comes with frosting, sponges and cupcake cases for five cupcakes, as well as a cake display stand with a carry handle. You can even use the cake stand to serve real cupcakes!