How To Raise Mini Eco Warriors
International Women's Day is a wonderful opportunity for us to empower our little girls to dream big and one day change the world! If your youngster has visions of saving the planet when they grow up, there's no need to wait until they become a super-brainy wind farm engineer or an expert environmental technician. With your help, they can start their Earth-saving mission now!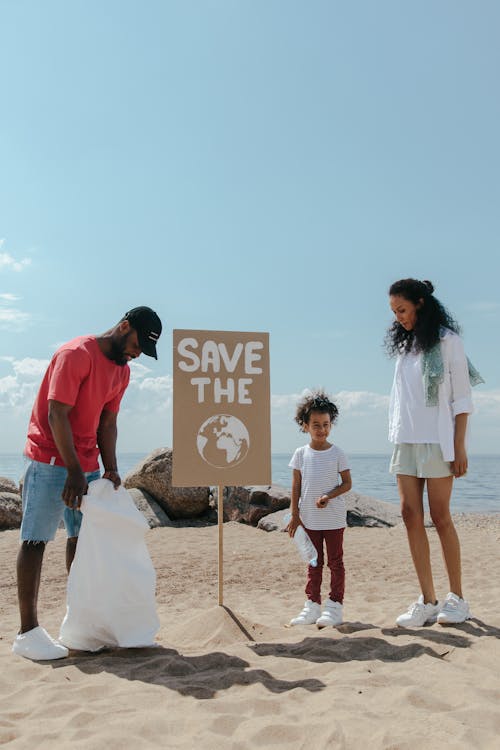 What Is An Eco Warrior?
An eco warrior is someone who puts their efforts into protecting the environment. Lots of schools now elect their very own eco warriors, giving young activists an important role to encourage pupils and teachers to recycle, save energy, cut down on waste and so on. 
How Do You Raise An Eco Friendly Child?
Making it fun is the best way to inspire little girls (and boys!) to care for the planet. It's all about practical, hands-on activities that excite and engage. We have shared 7 things you can do to raise eco-conscious kids and help them become mini eco warriors. 
Reduce, Reuse, Recycle
Follow the three Rs in order of importance. Reduce waste and clutter, reuse what you already have instead of buying more, and recycle what you no longer need to stop it from going to landfill. And get your kids involved! Have them swap out their old toy batteries for rechargeable ones, create arty masterpieces from used cereal boxes, yoghurt pots and toilet rolls, and jazz up your recycling bins with stickers and paint while teaching them all about why we recycle. Our Recycle Truck is another great way to educate them on all things eco! 
Get Out In Nature
Family walks in the woods or by the sea are a superb way to educate your kids about Planet Earth and the role nature plays. As you're strolling along, bring things to life by inviting your tots to describe how the grass feels beneath their toes or the texture of a tree trunk on their fingers. Encourage them to smell the flowers, listen to the waves and stick their tongues out to taste the salty sea air! This will all play a part in helping them develop an appreciation and respect for the natural world. 
Grow Veggies 
Gardening has so many benefits for littlens, as well as the environment, and most kids love digging in the soil and getting dirty! It's brilliant for family bonding, supports sensory development, enhances creativity and teaches children how to look after and care for something. Planting a veggie patch in the garden or a herb box on the windowsill will do wonders for their pride and self-confidence, as they watch the plants grow from seed to ready-to-eat! To add to the enjoyment, treat your toddler to their very own kids gardening set. 
Shop Local
If you don't have the time or space to grow your own vegetables, shop local instead. Find a neighbourhood farmer's market or choose an independent grocery shop, butchers or bakery over the big supermarket names. These smaller businesses often source local produce, meaning fewer food miles and less pollution from transportation. While shopping, encourage your kids to try the samples with you and ask questions like what's in season right now and where the food has come from. 
Walk, Bike Or Bus
Where possible, leave the car at home and opt for a more environmentally-friendly means of transport. Walking and cycling are great for children's mental and physical health, and when you need to go a little bit further, catch the bus or train. While it might not always be doable, choosing public transport over driving is one of the best things you can do to cut your carbon footprint.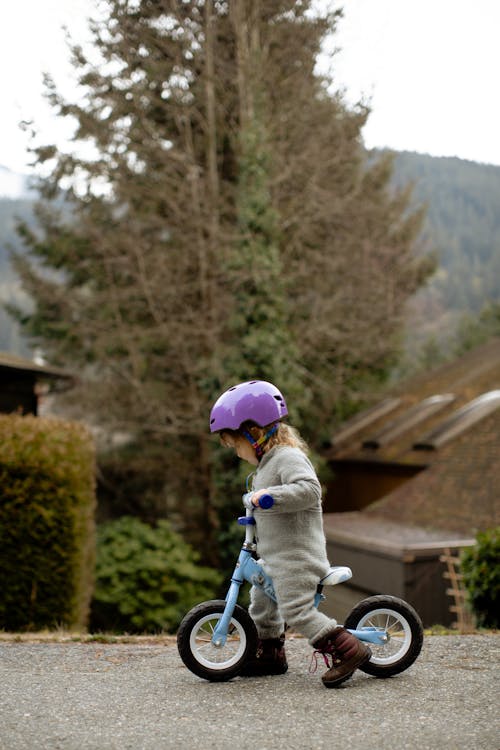 Try Meat-Free Mondays
Eating less meat reduces greenhouse gas emissions, soil degradation and deforestation, so going veggie one day a week, be it on Mondays or another day that suits you, is an easy way to do your bit as a family. Have the kids join you in the kitchen and prepare a delicious plant-based meal together. There are loads of quick and simple family recipes out there now! 
Choose Eco Friendly Toys
Want to create a planet-friendly playroom with toys that don't harm the Earth? There are a few ways you can do this, from shopping secondhand to choosing eco-conscious brands. Did you know that all of our toys are made from
100% recycled plastic
and packaged in recycled cardboard? We believe that kids learn through play and the best way to teach them about the environment is through
sustainable toys
!